We also manufacture original Fats-coated products to meet customer needs.
[Procedure up to product delivery]
Meet with you to discuss your needs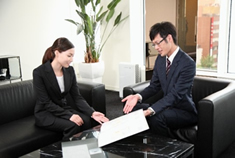 We aim to create products that accurately reflect your requirements.
Please feel free to consult us about anything, such as your ideas, problems you face in developing products and so on.
Trial production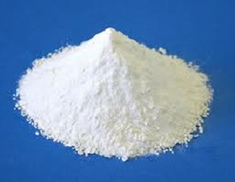 We consider the optimal coating method for each case, according to your desired specifications and the physical properties of the active ingredients.
In addition to promptly conducting a trial production run, we calculate the actual production costs.
Confirm terms and conditions of business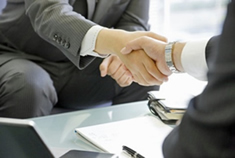 We will deliver the trial product and subsequently submit a quotation.
After confirming the manufacturing conditions, analysis items, etc. in detail with you, we start working toward full-fledged production.
Manufacture and delivery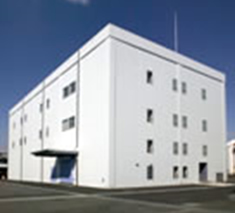 We manufacture your products under thorough hygiene and quality control. After carrying out quality inspections, we will deliver the products to you.
* Photo: Daishi Plant Functional food plant (Certified to FSSC22000 and Health Food GMP by the Japan Health and Nutrition Food Association as a plant complying with the dietary supplement GMP)
---
As well as manufacturing original Fats-coated products, we can also manufacture tablets and granules with the original products applied to them, and then insert them into aluminum bags, bottles or sticks, and finally package them in attractive boxes.
Taking advantage of our extensive knowledge about ingredients and formulations, and powder-processing techniques, we can provide you with a comprehensive range of support to create new products. This includes concept creation, product design and manufacture, and packaging and quality control.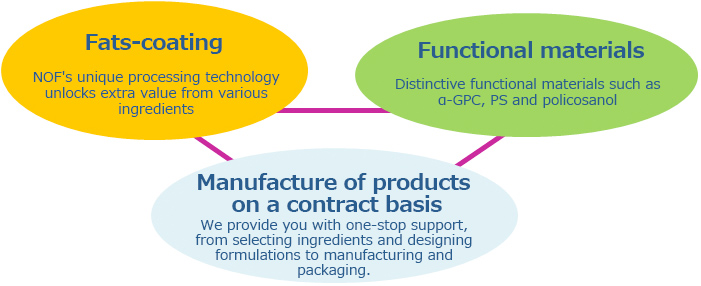 ---