DDS Development
Playing Our Part in the DDS Revolution
With High-purity Materials and New Technologies
Business Overview
NOF produces the world's best quality Activated PEGs from our high-quality methoxypoly(ethylene glycol) (mPEG). NOF also supplies our proprietary high-purity branched, multi-arm and hetero-functional Activated PEGs tailored to meet our customers' PEG Drugs. NOF can supply Activated PEGs produced under GMP standards in our state-of-the-art GMP facility. NOF can help you to modify your drugs by using our PEGylation technology and our high-quality Activated PEGs.
NOF supplies the high-purity phospholipids which have been produced under GMP operation since the 1990's with good reputation from worldwide customers. NOF supplies purified egg PC, egg PG, soy PC, hydrogenated soy PC and sphingomyelin for natural phospholipids. NOF supplies following synthetic phospholipids,
PC series: DDPC, DLPC, DMPC, DPPC, DSPC, DOPC, POPC, DEPC
PG series: DMPG, DPPG, DSPG, POPG
PA series: DMPA, DPPA, DSPA
PE series: DMPE, DPPE, DSPE, DOPE
PS series: DOPS
PEG or polyglycerin attached phospholipids (PEG phospholipid) are available for long circulating liposome formulations. Activated functional group attached phospholipids either PEG end or non PEG end are also available for immunoliposome or targeting use liposome. NOF also offers custom-made synthesis of phospholipid and provide unique liposome research kit (Empty liposome) for drug delivery systems (DDS).
Polysorbate 80(HX)™ of NOF is ultra-purity Polysorbate 80 for injectable grade which has outstanding features as follows;
Low Allergic Reaction (Low degranulation characteristics)
Low Cell Toxicity and Low Hemolysis
Low Peroxide, Colorless and Odorless
Vegetable Source (No animal sources)
Multi-Compendial (NF (USP), EP and JP)
Our Polysorbate 80(HX)™ has an outstanding safer characteristic and will be a world wide standard product in pharmaceutical especially for injectable purpose.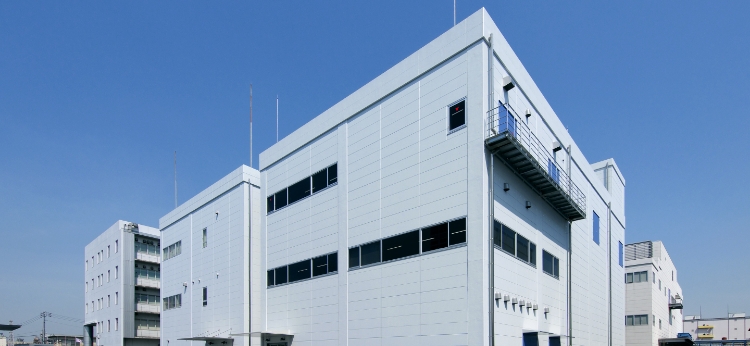 The DDS business has 1 sales office, 2 plants and 1 research laboratory in Japan.